This year, I am getting much better about reusing lessons that work, rather than reinventing the wheel for everything I do. For the past two days, my students have been working on our vocabulary for "The Tell-Tale Heart." This has included a Texas Literacy Initiative vocabulary routine and a sketch-to-stretch assignment.
Today I had a follow-up vocabulary booster training to last year's vocabulary routine training. Although I have been using the routine, I realized that I have not been moving through the entire process. I introduce the words, but I have not been working to deepen understanding as much as I should. I put the words on a word wall and often refer to them, but I have not really had my students doing much with them.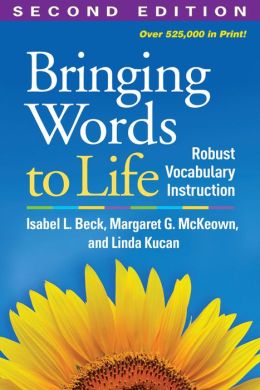 So guess what's happening now. With some guidance from Bringing Words to Life, I am creating daily review lessons for the rest of this week to deepen understanding of our vocabulary words.
Deepening Understanding Lesson #1: Find the Missing Word
This strategy is essentially a fill-in-the-blank. Since I have been out for a day and a half, this will help show me how much my students have learned without my presence. In order to ensure feedback from all students, I am creating the review as a Kahoot lesson. Kahoot creates high engagement, and my students often ask if we are ever going to use it in class. This will be the first time in my class this year.
Deepening Understanding Lesson #2: Making Choices
For this strategy, students will be given examples and non-examples for each word. If the information given is correct example, the students will say the word. If it is not, they will not say anything at all.
For example: If I say something you think is truly hideous (and not just your personal opinion), say hideous. If you do not think it is hideous, do not say anything at all.
Adam Levine

Freddy Krueger

a puppy dog

maggots on rotting food
Deepening Understanding Lesson #3: Putting the Words to Use
On Friday, I am going to have my students complete a timed writing with the words. In an effort to get them to apply our vocabulary words to other disciplines, they will have to write about what they are doing in another class, using at least four of the nine words. This week I introduced Seven-Up Sentences, writing with a minimum of seven words per sentence, to make their writing more powerful. They will need to incorporate this into their work (to the best of their ability under timed writing circumstances).
I am looking forward to seeing how things go this week. The district goal is to focus on 4-5 words per week. I have more for this week because I am using a district-created lesson. Once I see how things go for the next week days, I will determine if I continue using this set for another week, and if not, I have to figure out what to next.