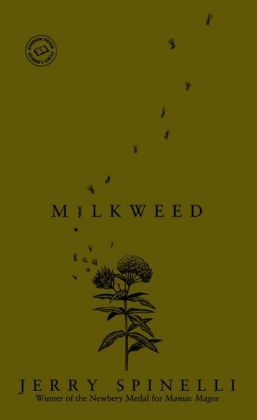 My Pre-AP class is reading (or going to be) Milkweed to wrap up the first semester. I handed out the books Thursday and asked them to read chapters 1-4 by Monday. During an informal survey Friday, I learned that about a third of my students had already started reading the book, and many were well past chapter 4. All responded that they were finding the book very interesting. Since I have never taught this book (nor have I finished reading it), I am excited by their initial feedback.
The biggest problem I have with novels is wanting to teach too much and not being able to finish. I think I have already made too much work for the first few chapters, but better earlier than later. I would rather enjoy the end of the novel rather than cram too much in at the end.
Our big assignment for the entire novel is going to be to create a blog for the main character Stopthief. Through this, I can reinforce a number of skills, including point of view and characterization. I have never done this before, but since I have started blogging, I figure I can handle it. I'm excited to see what happens with this.
For their work, we are going to be using Kidblog. I have heard wonderful things about it and have been playing with it. The site is easy to use and understand, and all work is private. Once I see how things go with Pre-AP, I will decide whether or not to add my other classes to the site.
For their first blog assignment, I modified a lesson I found on Read Write Think:
To make sure they have done the reading this weekend, I have a quick "higher level" assignment for them to complete on Edmodo. I believe this assignment will be a bit more challenging than a quick T/F or multiple choice did-you-read pop quiz. It should also show if they actually read.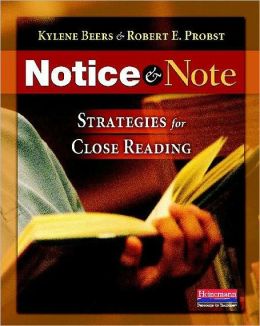 We will then return to chapter 1 to discuss the Memory Moment signpost from Notice and Note. This will be the third signpost added to our class discussions. I debated about whether or not to include this piece since the students are reading ahead, but I still think that it is important to cover. If the kids already know too much, they can discuss why the moment turns out to be important rather than predicting.
I have then created an interactive lesson for chapters 1-4 using Nearpod. I made the basic presentation then added slides for my students to ask questions about the text. As we go through the questions they write, I am going to have them write down three that they want to discuss with their groups. They will take notes over this in their Google documents. This group discussion will be used to write their learning logs next week.
After all this, I need to figure out how many days I actually have left to finish this novel before finals!
Questions? Feedback? All is welcomed.